Professional Note Cards you can send to loved ones

Use one of our beautiful photo's, or have George Bailey come to you and take some pictures of your garden, prize winning roses, or whatever you want to make excellent quality cards you can personalize and send to your family and friends. Each greeting card comes with an real photo on the front plus an envelope to mail your cards in.
The greeting cards designed by Artist and Photographer George Bailey, Palm Bay Florida.
The Yellow Pages
We can be found under Gift Shops in the new telephone book, but we are much more than that. We can discretely make a photo record of your next party or special event.
Brand New!
George Bailey Photography www.GeorgeBaileyPhotography.com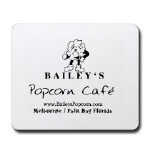 Got Mouse pads?
One Of A Kind Place With The One Of A Kind Taste
Bailey's Popcorn Cafe has been supplying the Space Coast with the most unique blend of gourmet popcorn. If you are in the Melbourne/Palm Bay area and would like to visit a very good popcorn shop you can still visit the Tin Roof Popcorn company located at 825 E. Strawbridge Ave., Melbourne, FL 32901. (321-723-0200). Just tell them that George Bailey sent you and they will treat you right.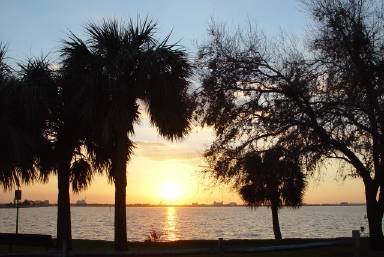 From Popcorn to Gift Cards, we're not just selling smoothies at the fair anymore! It's now official we no longer sell gourmet popcorn. But don't worry you can make your own gourmet popcorn by following my simple instructions found in our first recipe book (coming soon). Along with our new book venture you can order T-shirts (through Cafe Press), and custom note cards by George G Bailey Photography.
There has been many changes at Bailey's Popcorn Cafe over the past 3 years. Our business has changed from a storefront operation to mainly Internet sales and telephone orders. We also participate in special events in and around the Palm Bay Florida area, such as craft fairs and community events. Our services will still be available for special events by special request. We look forward to serving you in the future using only the highest quality product and services.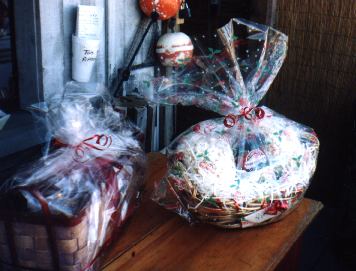 Custom Gift Baskets Made To Order. We Ship To All Over The United States.

A Lot More Than Just Gourmet Popcorn and Hand Dipped Milk Shakes
We take great pride in all of our products, this is what makes us stand out from all others. The food taste great and the quality of the items included in our gift packages are second to none. If it doesn't meet our standards, we won't ship it.
We have high quality T-shirts, coffee mugs, mouse pads and more. Click on the link below to visit our products web site. Check back frequently for new products and specials.
Call us (wireless) at 321-724-5523, (all missed calls are promptly returned)
Gourmet Popcorn at it's Best
Starting with a simple recipe we have created over two dozen unbelievable popcorn flavors. Favorites such as Totally Nuts, Oatmeal Almond and Classic Caramel has raised the bar on gourmet popcorn not only on the Florida space Coast but across America. Our gourmet flavors are made in the old fashion way, popcorn hot air popped, and the home made caramel cooked separately, then combined and baked. These great techniques can all be learned when you purchase our new Bailey's Popcorn Cafe recipe book. Learn how to make the great popcorn, the tasty smoothies and gourmet drinks in simple easy to follow recipes. (coming soon)
Call us (wireless) at 321-724-5523, (all missed calls are promptly returned)
Sorry we no longer accept faxed orders.
More Items for Sale!
We have a number of items for sale such as empty tins and popcorn supplies. Milk Shake Machine and 2 coffee makers (one new in the box never opened).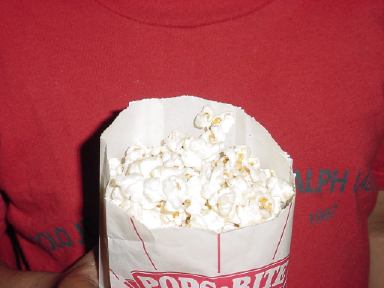 Learn to make your own Kettle Popcorn & Hand Dipped Milkshakes at home. Pick up a copy of the official Bailey's Popcorn Cafe Recipe Book (coming soon).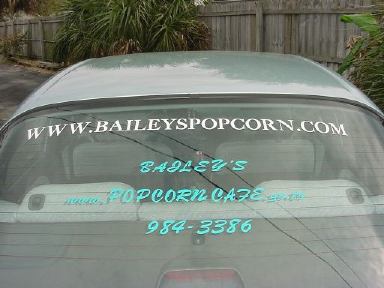 Free delivery for orders $15 or more in South Brevard County. Visa/MasterCard Accepted + Email, Snail Mail & Phone Orders.


Anime Links And Reviews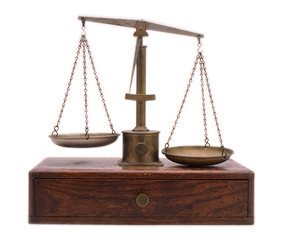 Golub And Segal P.A.




George Bailey's Salvador Dali Image Gallery



Get the truth about the Terminator... Check out this new web site by worldwide artist: Evil Robot Lizard.